The 5 Reasons I Love The Album "What's Inside: Songs from Waitress"
For this week my article will be focusing on 5 of the reasons I love the album What's Inside: Songs from Waitress by the talented singer-songwriter Sara Bareilles. Waitress is a musical based upon the 2007 movie starring Keri Russell in which she plays Jenna Hunterson, a waitress who has a talent of baking pies and is stuck in an unhappy marriage. In her album, Bareilles is able to form a story about Jenna's life.  Here are just 5 of the reasons why I love this album.
Track one – "What's Inside":  This song is so inspiring because you hear the chorus words chanting, "Sugar, Butter, Flour" and then cuts into "Opening Up".  This sets the scenes happening in the musical.
Sara Bareilles then has a few songs just for Jenna which is Door Number three and is among one of my favorites. This song is going into Jenna's meeting Dr. Pomatter and beginning a small affair with the handsome doctor. I love the lyrics because it shares how door number 2 I've already been through and now she is ready to see what door number three brings.
"She Used To Be Mine": This song is my favorite and this song speaks volumes about Jenna. Sara Bareilles really captures the essence of what the main character is enduring by being married to the violent and controlling Earl and learning she is pregnant.  This song is one that really lets us into Jenna's shoes.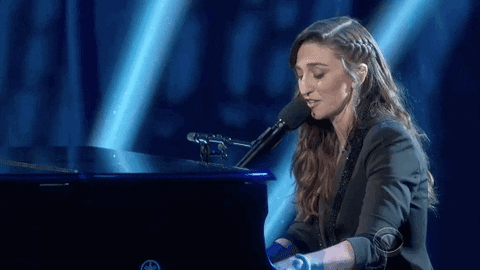 The other songs for the other characters;  One thing that stood out for me is the way Sara Bareilles also included songs for the other characters such as Dr. Pometter, her friends Dawn, Becky and also Dawn's suitor Oggie. I loved when she duets with the talented Jason Mraz on her album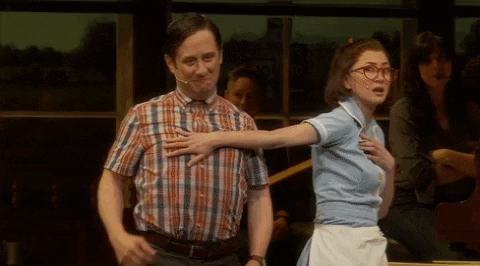 "Everything Changes": I absolutely loved this song. This song saves Jenna. This song is all about Jenna's baby. Sara Bareilles song shows in her lyrics how Jenna is so changed when having her baby and being able to show how all her love is set on her child and she knows things will be better and different now.  It ends with her love of not only baking but also having Lulu now.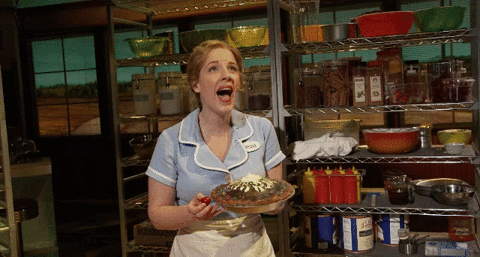 If you have not listened to this album or seen the musical which began in 2015.  You are really missing out. Sara Bareilles has outdone herself in this album. I know it came out in 2015 but if you have not checked it out I hope you will.   I am also posting a link from the concert she did on Yahoo and shared all the song from this album among other favorites such as "Love Song", "Gravity", and "Brave".
https://www.youtube.com/watch?v=E4oOMYXtnq0