Attention Writers! Have You Defined Your Personal Brand?
I know what you're thinking. Writers don't need a brand. Our name is our brand…right? Wrong. Personal branding is about far more than the name of a company. It's about the voice of that company, the style, the tone. It's about what that company stands for. Most importantly, it's about the dialogue that company creates within the community.
What are the narratives surrounding you and your writing?
What do people say about you as an author? If someone were to read a collection of your work, what sort of picture would they form about who you are as a person? Would it be a clear picture? Or a confusing one?
It's about connection.
Are you connected to your readers? Do they get you? If the answer is no, then you need to put in some time and effort into developing your personal brand.
What Is A Personal Brand?
As writers, the number one piece of advice we're given is to generate and release content consistently. We're told over and over again to produce, share, repeat. However, this cycle won't work if we're releasing work which confuses our readers. The key is to generate content which aligns with our purpose, with our values, with whom we want the world to see us as. Once we do this, we're able to connect with our readers and followers in a deeper, more meaningful way. This opens a natural dialogue about us and what we stand for which, in turn, leads to more followers and a stronger public image.
You like a person or company's page because the content they're putting out hits home with you. It's not about the work at all, it's about the people behind the work.
Think about it for a moment. When you're browsing through Facebook, Instagram, Twitter, etc., what are the things which stand out to you? Odds are, the articles, posts, and pages which stand out are the ones which resonate with whom you are as a person. You like a person or company's page because the content they're putting out hits home with you. It's not about the work at all, it's about the people behind the work. Their content comes through because it's human. Even if it's something funny or dark, you can see the people behind the content. THIS pushes you to hit that like button and share it on your own page. You're connecting with the personality which comes through their personal brand.
How Do I Define My Own Personal Brand?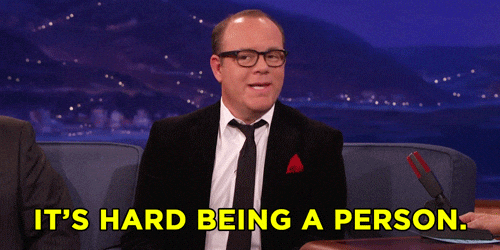 The first step you need to take is to really get clear about what your purpose is as a writer. Yes, I realize as writers our job is to write, to generate content but I'm not talking about merely writing and producing here. Understanding your purpose is about narrowing your focus as a writer. It's about clarifying yourself for your readers and setting up some guardrails for your writing. You should only publish works which align with your personal brand. Anything that doesn't should be put on the backburner or reworked so that it does.
1. Where Do You Shine?
Let's try a little exercise, shall we? Get out a pen and paper and write down five to ten things that you've done in your life that you're proud of. Try and think of things that really made you feel good. Now I want you to rate them. As you do so, think about the way they made you feel, not necessarily the impact they had. These don't have to be HUGE things. The important thing here is to get in touch with things that really impacted you and your confidence.
Once you have your list in front of you, it should be easy to see a common theme. Think about why these things made you feel so good. What was it about the success or accomplishment that really stood out to you? Try and come up with a few keywords that describe all of them. Circle these words, we will come back to them.
2. Where Do You Give?
The previous exercise was about getting down those successes and accomplishments that built your confidence. Now that you can see what stands out about you as a writer and why, let's talk about the thing that drives you. Still got that pen and paper? Good. This time, I want you to write down five to ten ways you've added value to the world around you as a writer. This exercise is about taking a look at how you've impacted the communities you're involved in, how you've inspired others, and pinpointing what you've contributed to the world at large. Once you have these down, I want you to try and come up with a few words for each that explain why you feel they're valuable. Circle them once you've got them down.
How have you inspired others?
For example, when I did this exercise, I wrote down my podcast, The Lore Files. This is a place where I talk about today's social issues through the lens of mythology. I feel like it adds value to society because it's educational, honest, and authentic.
3. What Do You Want The World To Say About You?
Now that you have some keywords which describe the skills and talents behind your accomplishments and some key values which motivate and drive your writing, you can start to think about how you can turn them into a statement which describes your purpose. Don't get nervous here. Your purpose statement should be something simple, a few sentences which combine your capabilities with your core motivations. Remember those words we circled? Look there to craft your statement.
Here is an example of what I came up with when I did this exercise on my own:
As you can see, there were some words which stood out more to me than others. Yes, I did do this exercise under my media brand and not my author name. Some of you may not need a separate company for your work. That's fine. The concept is the same. If I were to use the same technique for my author name, my statement would look something like this: "JL Willing is an author who promotes creative expansion, inspiration, and education with an emphasis on authenticity and vulnerability."
What is YOUR purpose statement?
Defining your purpose is only part one of the process. In my next article, I will go over how to define your character which narrows your voice, tone, and style. Then we can begin to discuss content and social media strategies. What is YOUR purpose statement? Did you find anything in this article particularly useful? Let me know in the comments below! Also, if you'd like a blank pdf version of the purpose statement exercise above, feel free to reach out to me on my website!